THE DEATH RODE OUT OF PERSIA
Don't Eat Group//Péter Hajnóczy
Trafó House of Contemporary Arts
2017
Directed by:
Zita SZENTECZKI, András JUHÁSZ
With: Péter JANKOVICS, Katalin TAKÁCS, Nóra RAINER-MICSINYEI, Júlia HADI, István DIÁK, Lili RAUBINEK, Viola LÉVAI, Mátyás Péter SZABÓ
Choreography: Júlia HADI
Dramaturg: Bence BÍRÓ
Cameramen: András TÁBOROSI, Bernadette MAYER
Music: Zsolt SŐRÉS
Light design: Tamás BÁNYAI
Set design: István DIÁK
Costume: Luca SZABADOS
Media design: András JUHÁSZ
Video technology: Vivid Illusions
Light: Kata DÉZSI
Prod.assitant: Anna FAZEKAS
Special thanks: Lilla MATIS, Ágnes VÉGH, Bernát GARA, István VÁRHEGYI, Géza NAGY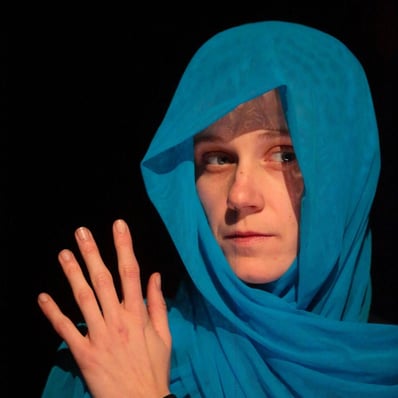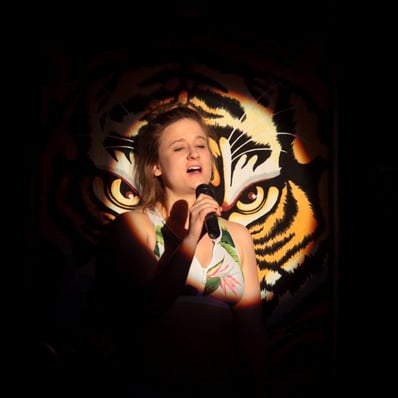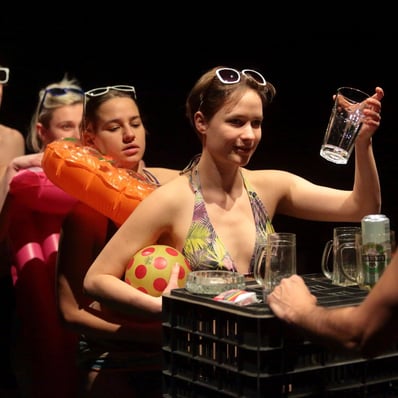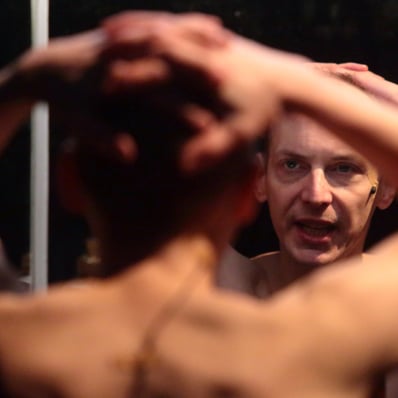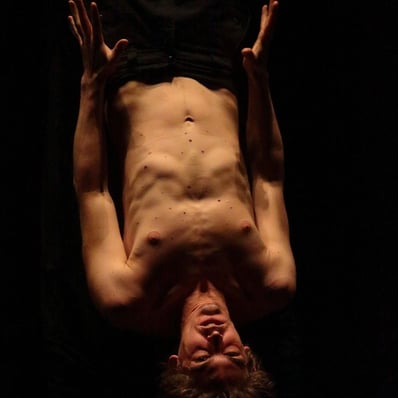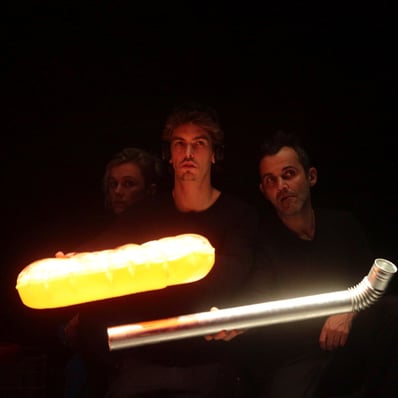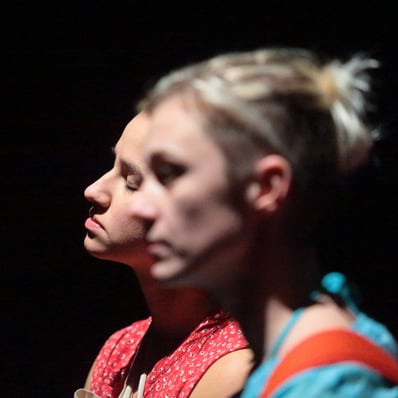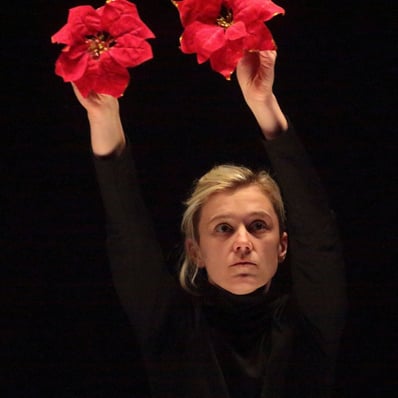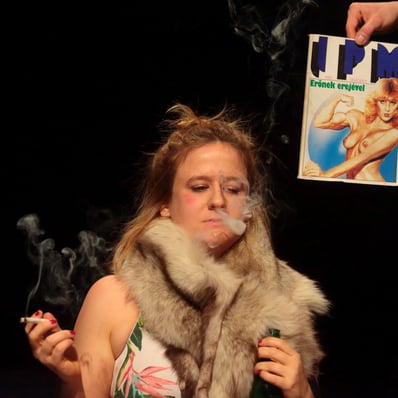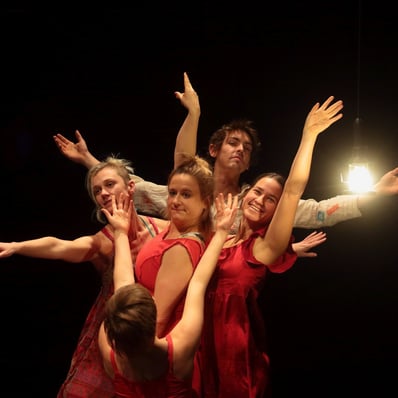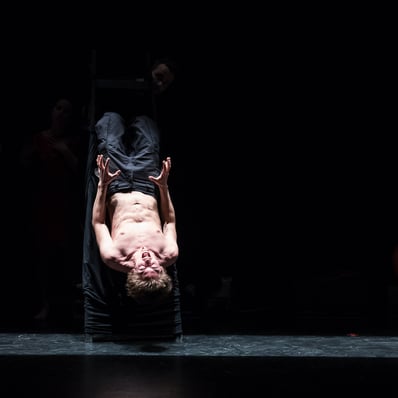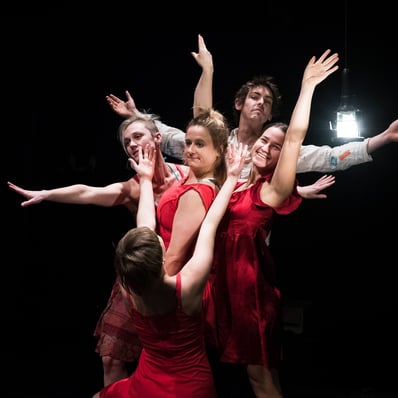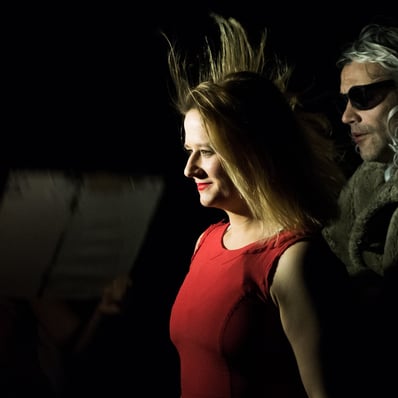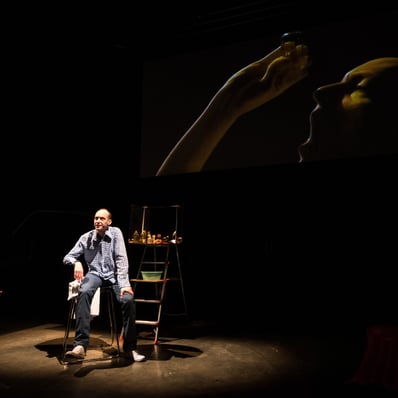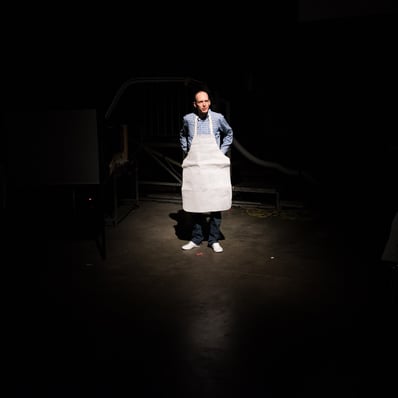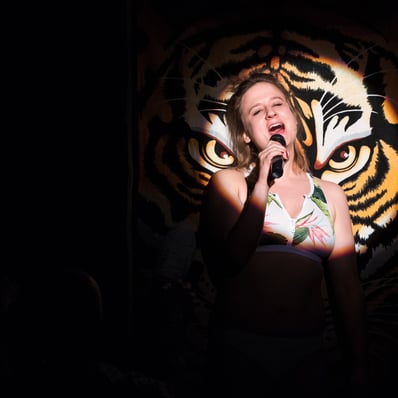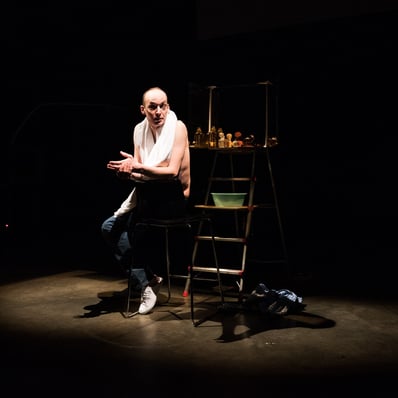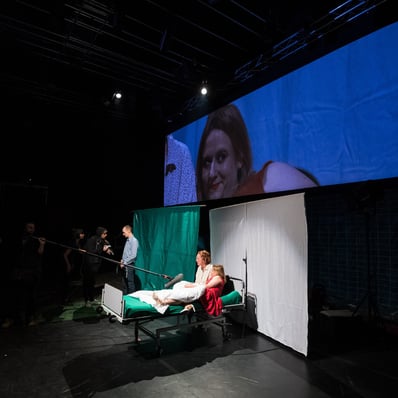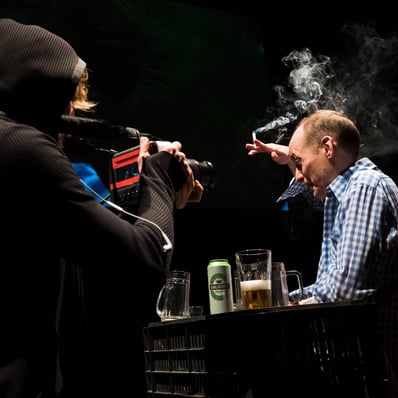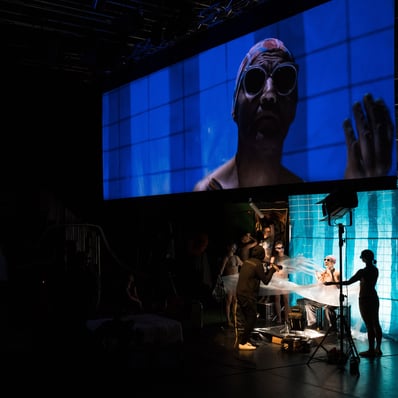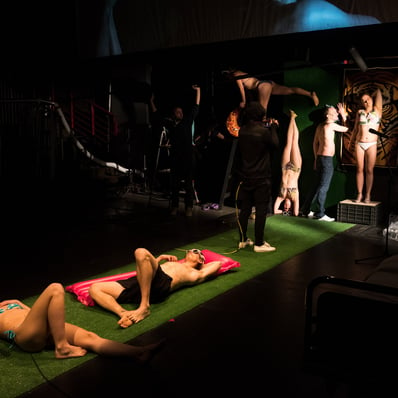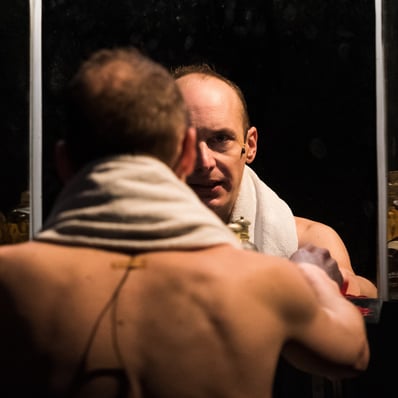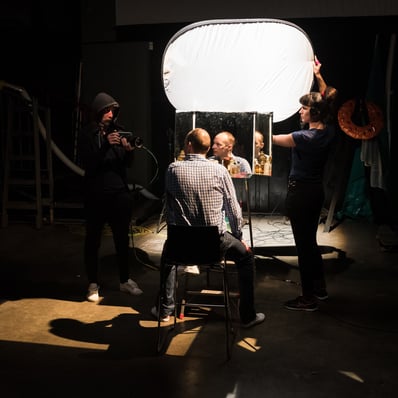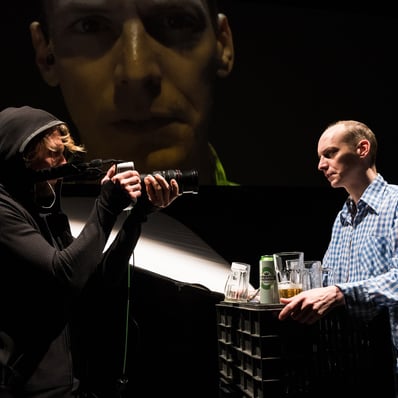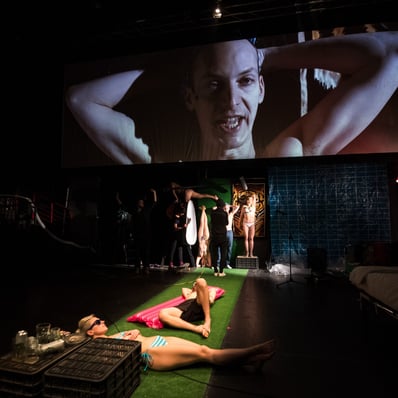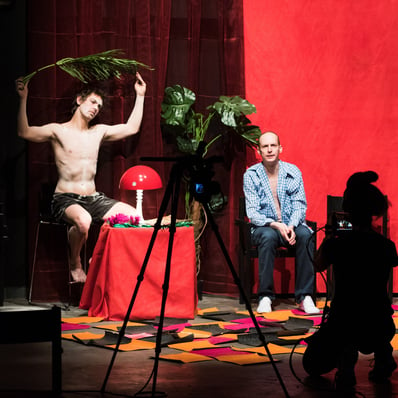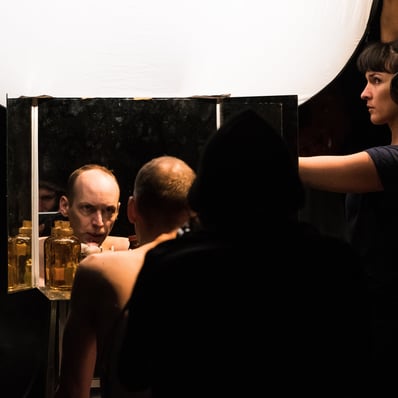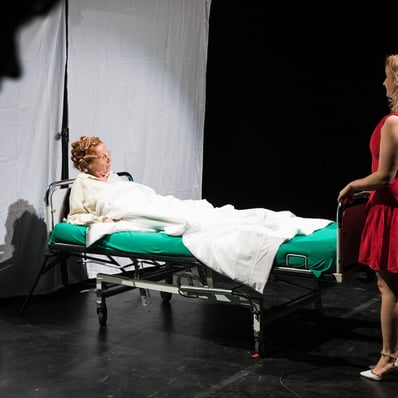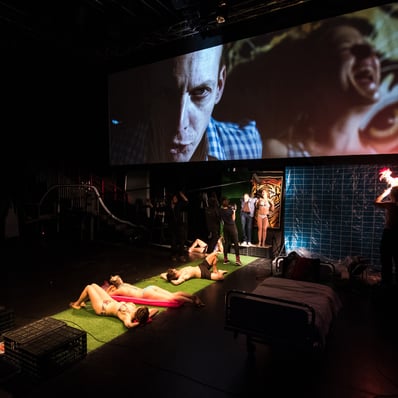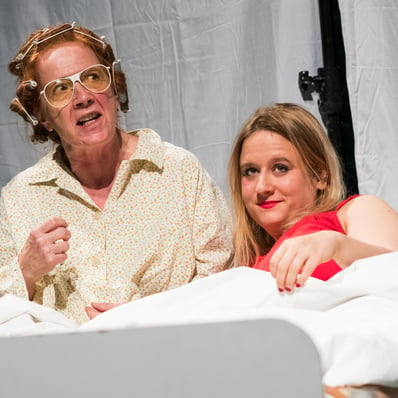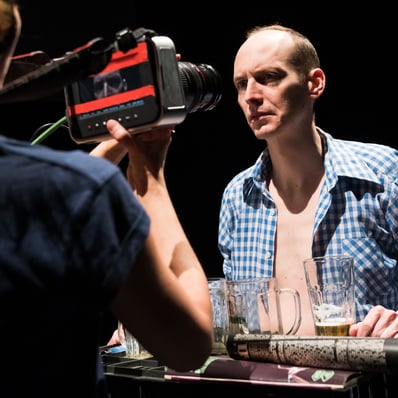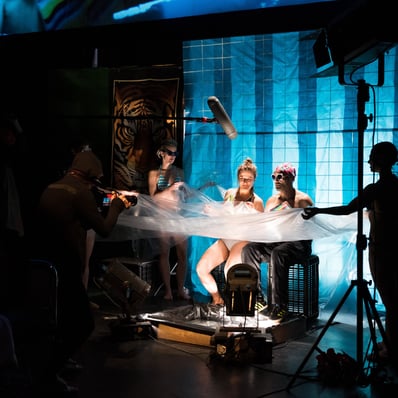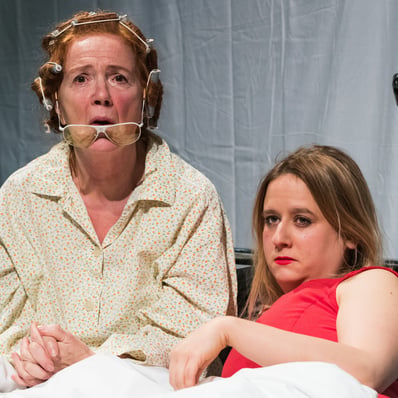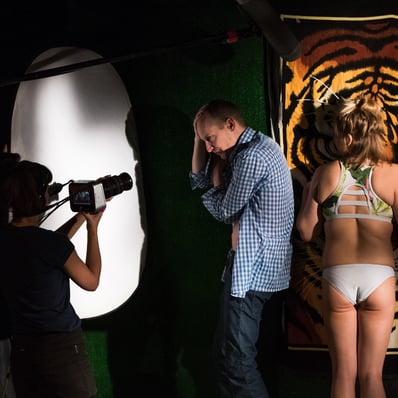 The Death rode out of Persia is about the everyday life of a man suffering from alcoholism -facilitates not only the formation of a subjective reading based on emotional impressions, but also provokes the formation of an analytic reading which reflects on the phenomena of addiction and the loss of control.
DoN't Eat Group experiments with shooting films real-time recognizing the interaction based editing methods of film montage.
Their STAFÉTA grant winning performance will be created together with Zita Szenteczki.
Photos by Csaba Csikszenthy