KICSIBÁCSI ÉS KICSINÉNI (MEG AZ IMIKÉM)
Mesebolt Bábszínház, Szombathely
Directed by Zita Szenteczki
Writer: András Dániel
Designer: Rita Bartal Kiss
Dramaturg: Kautzky-Dallos Máté
Music by Bernadett Tarr
Cast: Bálint Kovács, Emőke Dénes mv.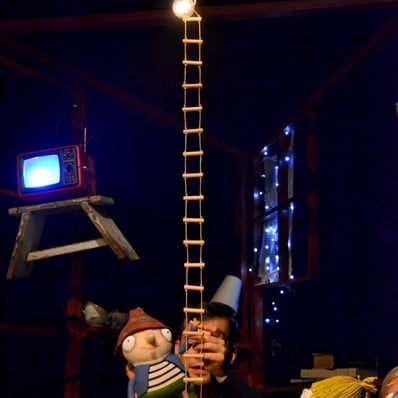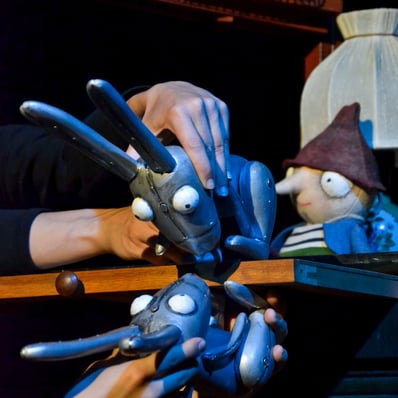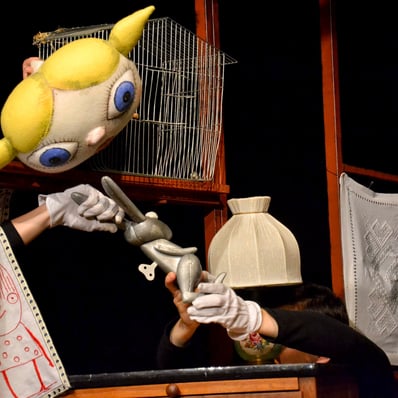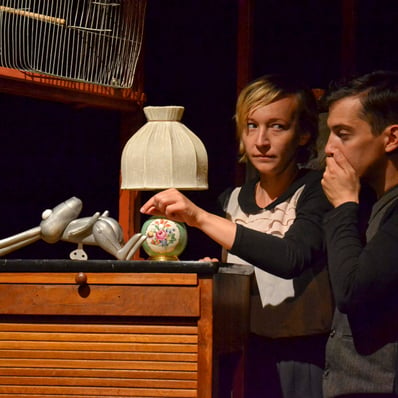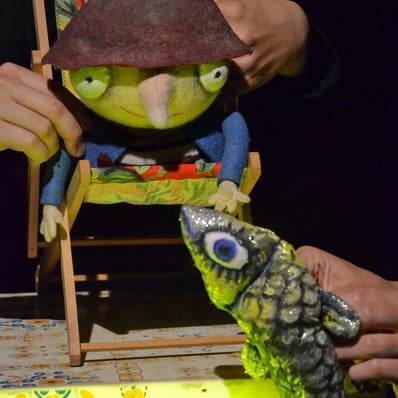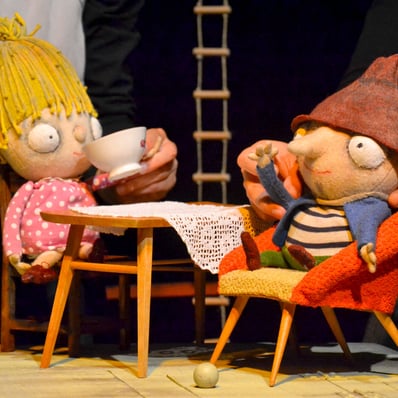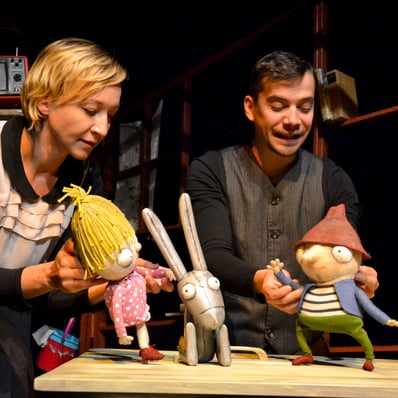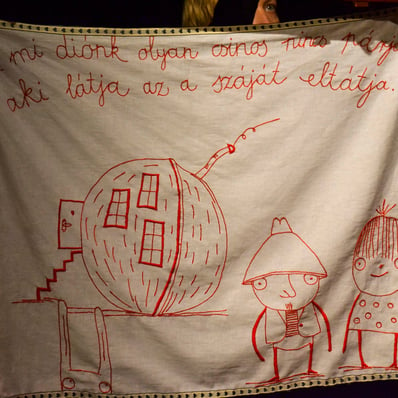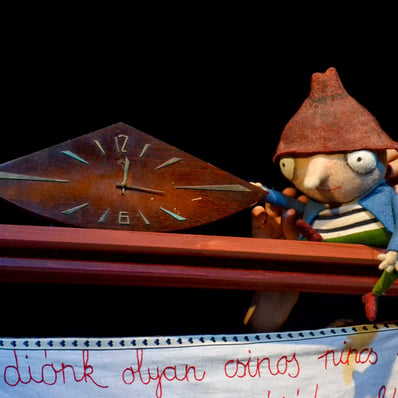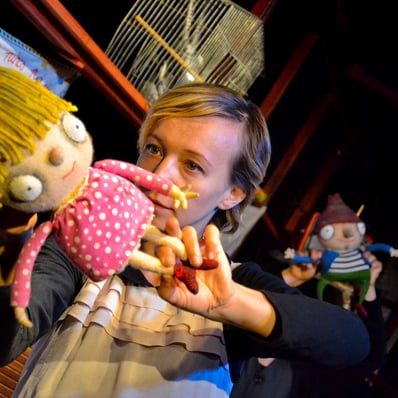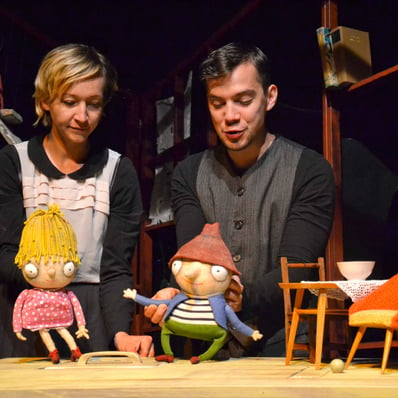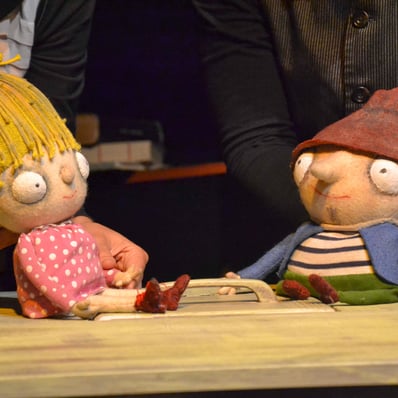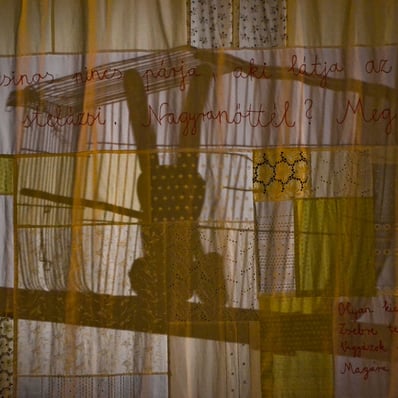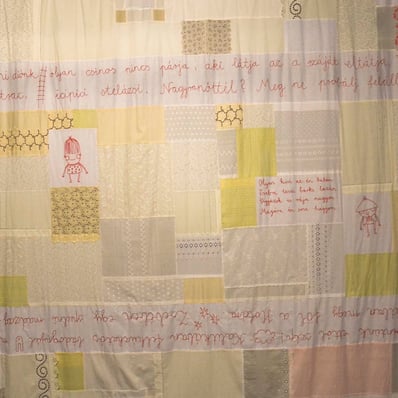 Have you ever imagined what it's like to be really, really, really little? The characters in András Dániel's story live in a world that is barely visible to our eyes, but for the first time they are showing themselves to the public! The wind has just blown their home onto the stage of the Mesebolt to bring to life the not-so-ordinary everyday life of the world's smallest couple. You can expect no less than a real market dragon, a brand new moon and even a world record for dumpling eating (but we promise no dumpling will be harmed in the process)! The stories that have already appeared in the author's volumes are being expanded with new ones to invite not just the little ones, but the big ones too, on an all-night journey!